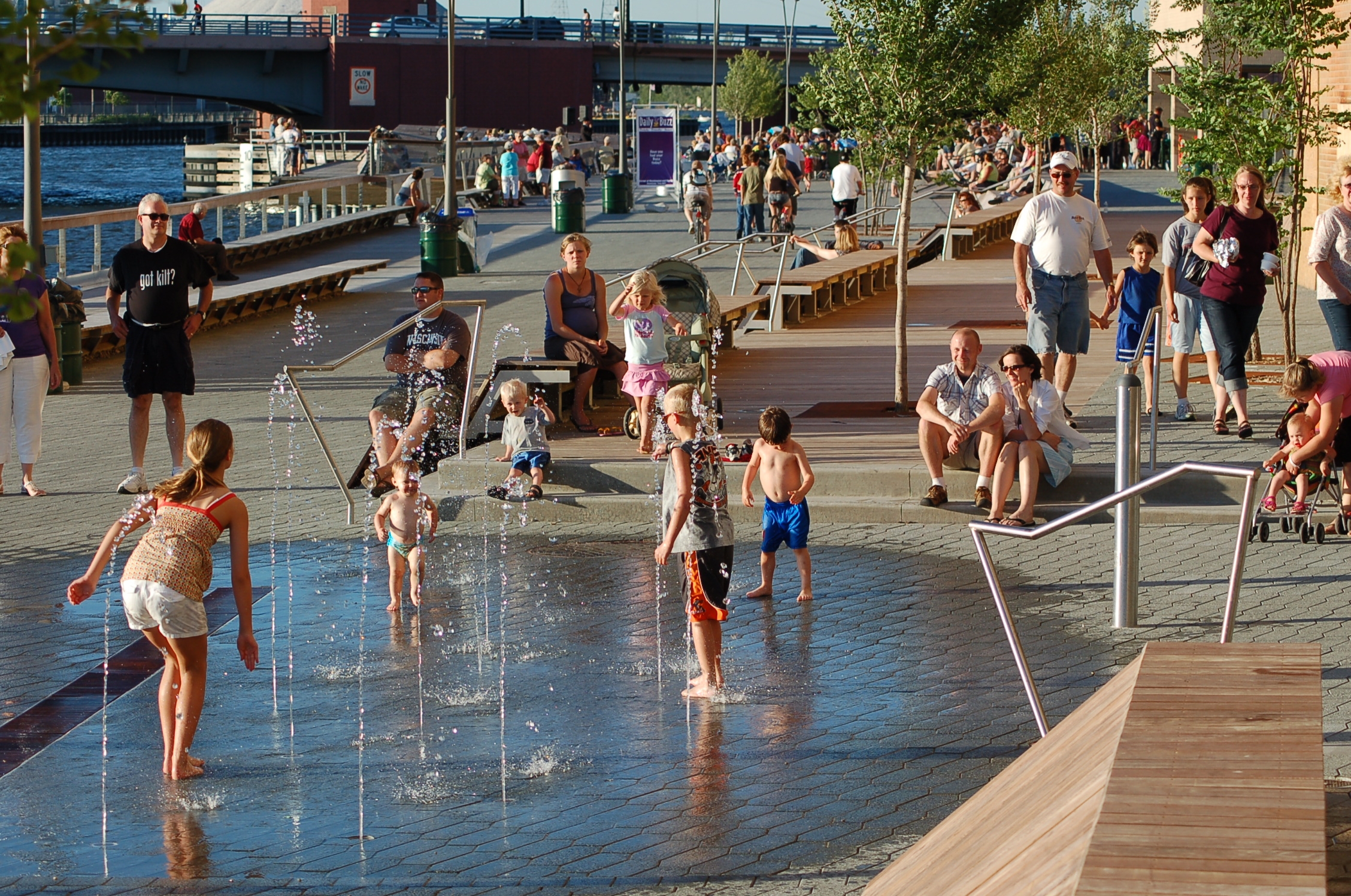 The CityDeck is the heart of a multi-phase redevelopment project along Green Bay's Fox Riverfront, a small city in the Upper MidWest of the United States. The CityDeck and Downtown redevelopment started from a desire to create a better place, a richer community for families and kids at the heart of the old city.
The CityDeck and Green Bay downtown redevelopment effort represent a truly innovative approach to community revitalization, bringing together city and government public agencies and institutions; private developers and owners; and non-profit and community organizers, to better the City of Green Bay and improve the lives of those who live, work, and play downtown and along the river.
The result of these planning efforts was the design of CityDeck the new heart of a $250 million multi-phase redevelopment centered on a linear riverfront open space, reconnecting the people of Green Bay with the Fox River. This newly revitalized riverfront is a place for families to mix with workers and residents, or kick back to enjoy a performance or view the sunset and has quickly become the city's community front porch.
The ¼ mile long, 2.5 acre linear park runs along the edge of the Fox River and connects a regional network of bike and pedestrian trails with downtown Green Bay. The deck creates both a flexible space for civic gatherings and has framed opportunities for new mixed-use development, infusing downtown with new life, 24/7.
Timeline
2005—2013
Status
Built
Size
2.5 acres
client
City of Green Bay
location
Green Bay, WI
TEAM
Stoss
Vetter Denk Architects
Graef Anhalt and Schloemer and Associates
STS Consultants
WF Baird Associates
Clark Dietz
Light THIS!
Pine + Swallow